Welcome to the
Chilliwack Riding Club
- Est. 1935 -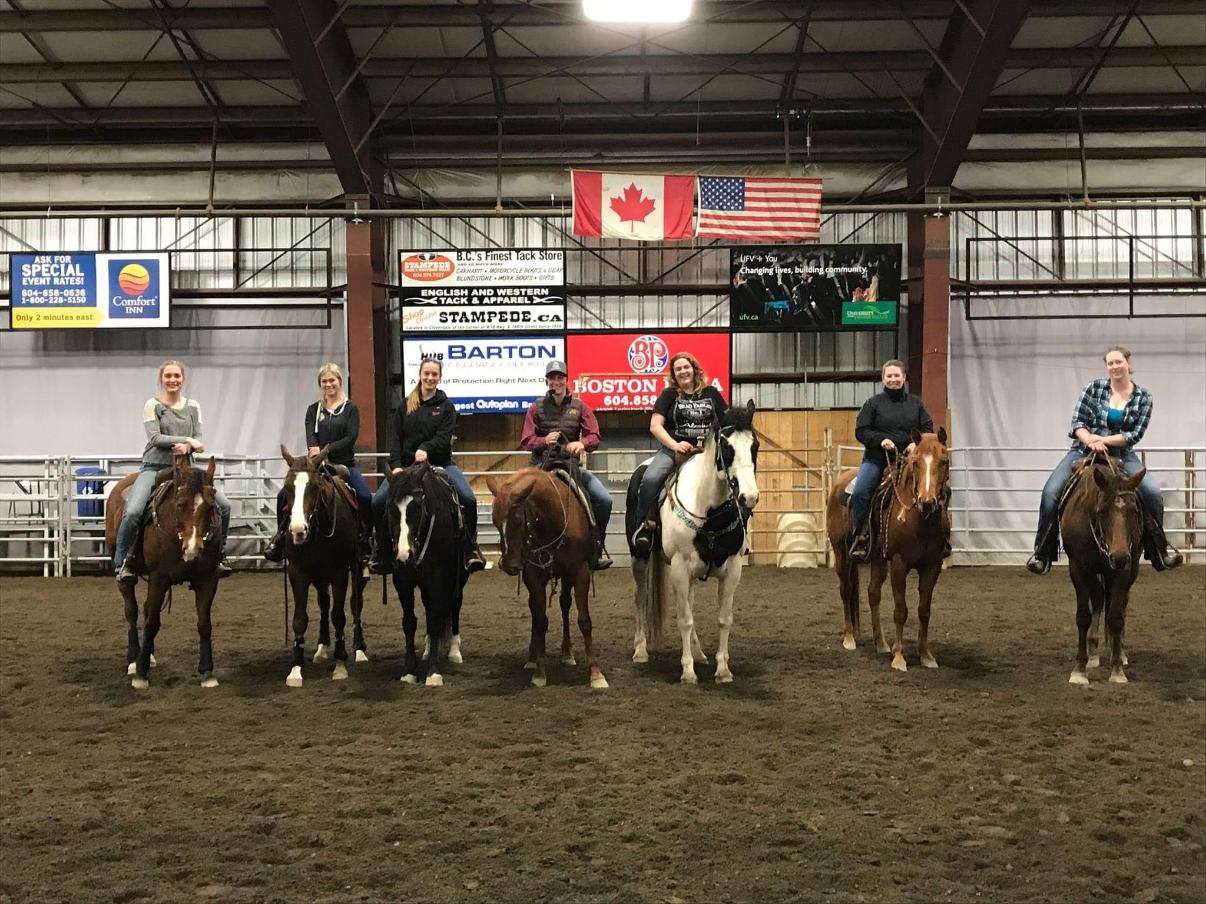 PHOTO: Melanie Millin, Tanya Jones, Kristen Moffitt, Anna Gimblett, Rupa Bhullar, Riesa Kyne, Joy Stobbe
THE CHILLIWACK RIDING CLUB IS A NON-PROFIT ORGANIZATION WITH THE MISSION TO PROMOTE FUN AND FRIENDSHIP THROUGH EQUINE ACTIVITIES. WE ARE ONE OF THE LONGEST RUNNING HORSE CLUBS IN British Columbia!
Thank you for your ongoing patience. Because of the COVID-19 pandemic we've had to cease most of our activities. The board of directors has recently convened and we are working on a plan to get back up and running, in a somewhat limited capacity, by the end of May. We will be adhering to all provincially recommened health and safety guidelines. We look forward to seeing some familiar faces in the coming weeks!
Because of the ongoing covid-19 pandemic all pertinent correspondence from the chilliwack ridig club will be made via email and telephone. rapidly changing conditions make correspondence by mail untimely and less effective then the above mentioned options. Thank you for your understanding.
_______________________________________________________
OCTOBER 2020
11th: gymkhana at Heritage Park. See the 'Gymkhana' page for more details.
NOVEMBER 2020
The AGM and Awards day have both been cancelled due to increased COVID-19 restrictions. Members will be updated with new times and dates once we've been able to establish a safe and effective solution. Thank you for your udnerstanding.
Membership
Join our club! A Chilliwack Riding Club Membership has its perks - $5 open ride, as well as discounted entry fees in our gymkhanas and horse shows. We also host trail rides and clinicians of various disciplines throughout the year.
Come to a Chilliwack Riding Club event to complete a registration form, or contact us by email at chilliwackridingclub@gmail.com with any questions you may have.