What is 'Open Ride'? Open ride is open drop-in arena time for anyone to come and ride or school their horse(s) and socialize.
Please make sure to read the arena etiquette. Open ridE

I

S $5 F

or CRC members. $10 for non member drop- in. all riders Must have current HCBC to ride.
2020 OPEN RIDE DATES
January 14, 16, 21, 23
February 13, 18, 20, 25, 27
March 3, 5, 10, 11, 24, 31
April 28, 30
JUNE 9, 16, 23, 30
July 7, 14, 21, 28
AUGUST: NO OPEN RIDE. GROUP TRAIL RIDES WILL BE ORGANIZED.
SEPTEMBER: 15, 22, 29
November: 17, 24
AUGUST 29TH POKER RIDE
BROWNE CREEK WETLANDS
11AM START, APPROXIMATELY 1.5 HOUR RIDE
$25 ENTRY FEE. CASH PAID OUT TO THIRD PLACE
EVERYONE WELCOME! ONLY THOSE WHO ARE "PLAYING POKER" AND COLLECTING CARDS PAY THE ENTRY FEE, SO COME ON OUT FOR A GREAT DAY ON THE TRAILS.
RIDE AS A SINGLE, OR IN GROUPS, AND COLLECT THE CARDS IN SEALED ENVELOPES. ENVELOPES MUST BE RECEIVED BY THE DEALER, SEALEDIN ORDER TO BE CONSIDERED FOR A WIN.
CONTACT CORINNE TO REGISTER AT HYLYTE@SHAW.CA
Below: Director and member, Kaitlin Tottenham and her Appendix horse Riley enjoying some time at Open Ride!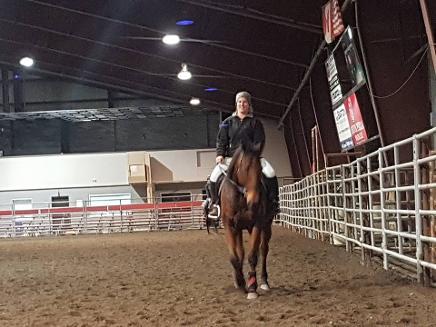 Below: Some of our 2017 members socializing and exercising at Open Ride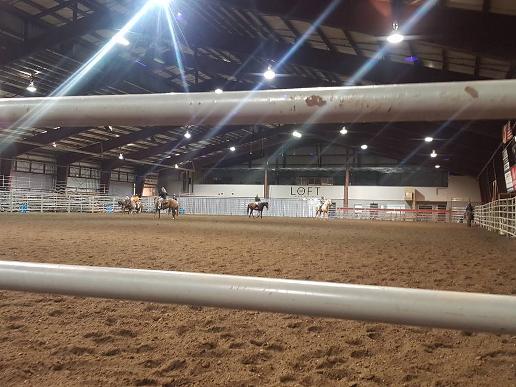 Chilliwack Heritage Park
44140 Luckakuck Way Chilliwack, BC V2R 4A7